---
DC Power Supplies and Battery Cyclers
Anderson Electric Controls, Inc. builds flexible high performance power supplies and battery cyclers that are designed to tackle the challenges found in battery, automotive, aerospace, and renewable energies applications.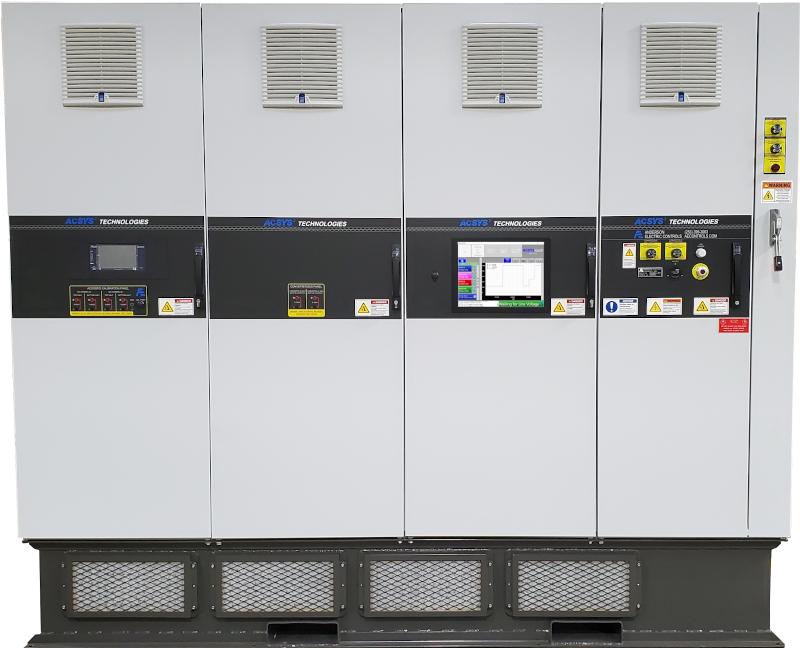 AC2600PD-1200V-2500A (600kW / 1200V / 2500A) model shown above
Why AC2000P?
A wide variety of standard features:

Ease-of-use

- AC2000 power supplies are designed to be simple without compromising on features or performance - our philosophy is that the power supply shouldn't get in the way of your test!

Multiple add-on packages are available including:

Battery cycler
Battery simulation
Solar simulation
Hardware-in-the-Loop (analog/digital control)

Full integration with AEC dynamometers available
High performance:

Designed for transient applications including EV/HEV dynamometer testing
Stiff DC source even under large step loads
Fiber-optic interface available for high performance digital remote control

Single and Dual-Channel options available
One product range for all of your testing needs:

Standard models are available with the following ratings:

600, 1000, 1200, 1500, or 2000 VDC
600 up to 10,000 ADC

The same software tools and remote control drivers can be used across the entire product line
Our standard product line is shown below (custom power levels available at customer request):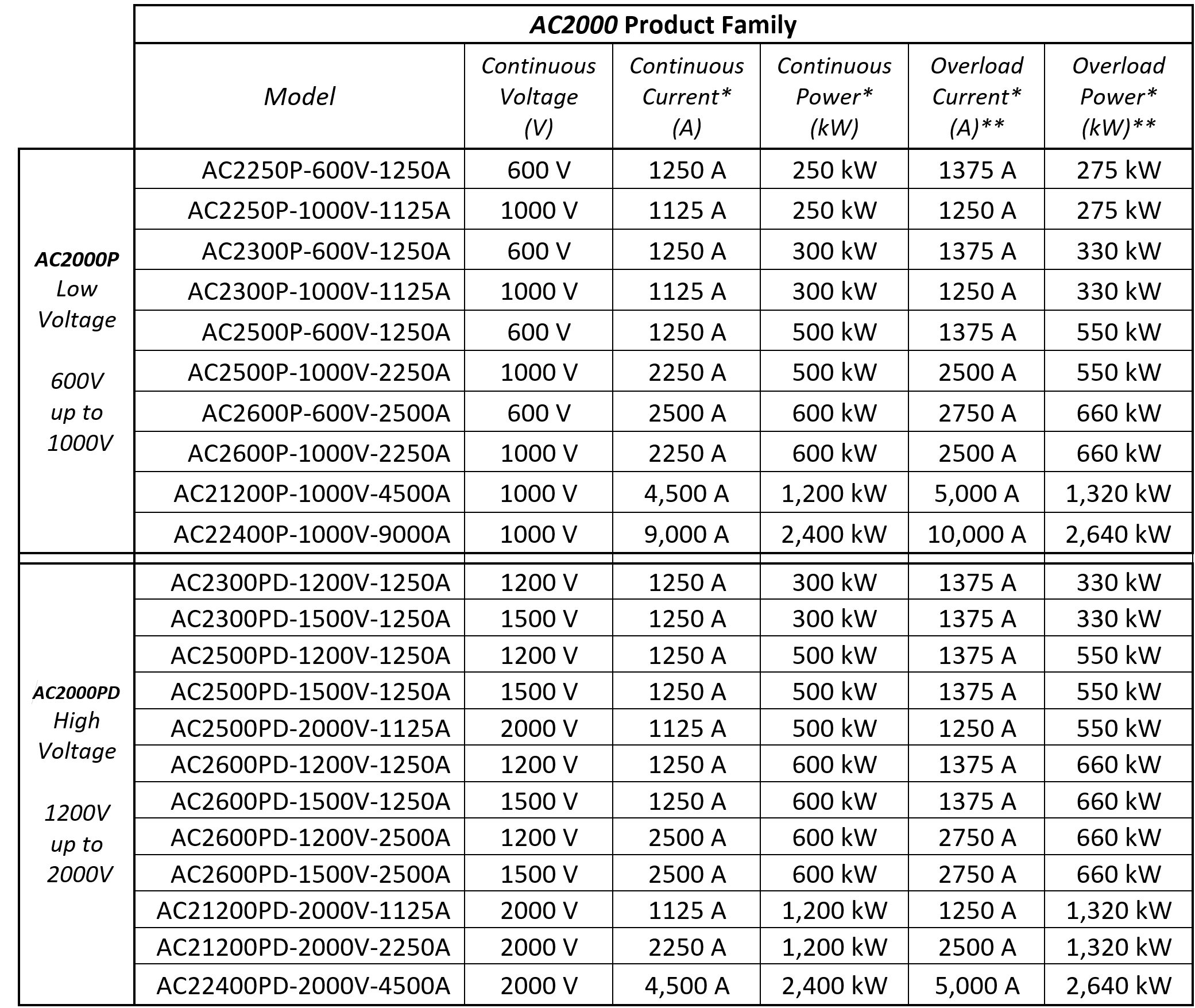 *For Dual-Channel models, table above represents current and power for both channels in parallel
**Overload is available for up to 3 seconds, followed by a 30 seconds cooldown period. See tech. specs. manual for details.

Contact us today for a quote!

---