Space Needle Turntable
In 2013 Anderson Electric Controls collaborated with Graybar Services, Inc. to retrofit the turntable of the Space Needle restaurant. The Space Needle's turntable was originally installed in 1962, which gave the Space Needle the distinction of having the second revolving restaurant in the world at that time. In 2013, AEC engineered an upgraded control system for the turntable including modern variable frequency drives and motors. The new drives communicate using a high speed CAN bus to synchronize torque commands and ensure that both motors are load-sharing equally.

The higher switching frequency of the drives and the lower reduction ratio of the new gearboxes drastically reduced the audible noise in the restaurant, making for a better dining experience.

Read the Graybar Case Study here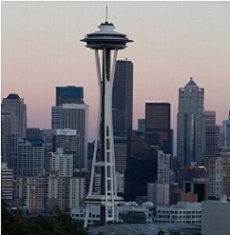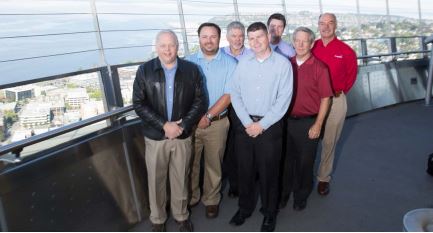 Largest Tunnel Boring Machine in the World
Anderson Electric Controls, Inc. has been providing mining electrics for tunnel boring machines since we were founded in 1969. In fact, AEC used to be the electrical arm of the Robbins Company, who's own James S. Robbins helped invent the modern tunnel boring machine!

Click here for a brief history of the TBM

AEC has continued to work on TBM projects to this day, and we are proud to say that we engineered and supplied the (24) 750HP AC drives that currently power the world's largest TBM cutterhead. This TBM is being used to bore the new Alaskan Way Viaduct (SR 99) in Seattle, Washington, and was nicknamed "Big Bertha" after Seattle's first female mayor Bertha Knight Landes.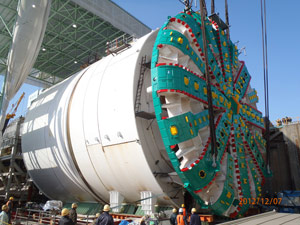 Follow Big Bertha's progress
Building a new State Route 99 through Seattle


---
R&D 100 Awards Winner 2003
Anderson Electric Controls, Inc. (in collaboration with Southwest Research Institute and GM Powertrain) was awarded an R&D 100 award for developing one of the "100 most technologically significant new products of the year 2003", the Virtual Vehicle Transmission Test Cell (VVTTC). The VVTTC was designed to allow automotive manufacturers to test and validate their transmissions and powertrain components before the powertrain is designed or manufactured.

To accomplish this task, a custom AC induction motor is used in conjunction with a special high bandwidth control system that is capable of simulating combustion engine torsionals. This system is also capable of simulating actual road load conditions.

Read more about this award here.

AEC builds test stands and dynamometers for aerospace and automotive R&D applications and continues to develop new ideas and power converting hardware for high performance dynamometers and test stands.